Spring Estates Auction

Sunday, March 25, 12:07 pm

Ludwig Auction Center 19 Cross St., Falconer, NY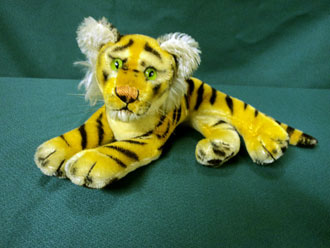 *** Click here ***
to view images of Auction Items

Contact Chuck Ludwig
Cell # (716) 664-1020; Fax # (716) 665-6617
Ludwig Auction & Realty
(716) 665-6614
Email: chuck@ludwigauction.com .

Liquidating the contents of several several local estates incl:
Coins w/no BP @ 12:07: Silver American Eagle/1997; 1857,67 or 77? British Gothic Florin/silver; 1893 Columbian half dollar/die variety; Indian head/steel/30 rolls wheat pennies; 1909 VDB; mercury, Roosevelt dimes; war, Buffalo, Jefferson nickels; Barber, Standing Liberty, Washington quarters; Barber, Franklin, Kennedy, Walking Liberty halves; approx. 150 early Canadian large cents; Bicentennial set/stamps/coins/$2 bill; 1 lot of paper money; bag of foreign coins/some silver; Jamestown Bus token; Kennedy Looks at Lincoln pennies; 3 Classic Replica Coins and more..
Furniture: inlaid mahogany two tier tray table c1930; red wash pine pitcher & bowl washstand; early school desk w/ink bottle; 23 "ceramic elephant table; Drexel maple bedroom set/dresser w/mirror/chest/4 post cannonball twin bed/1 drawer nightstand; crotch mahogany vanity w/tri-fold mirror; tambour desk; bedroom set/dresser w/mirror/chest/nightstand/dbl bed; maple hutch; Stanley china cabinet/lighted; 2 Heywoodite/Heywood Wakefield school chairs; early bentwood rocker; Drexel embroidered wing chair; upholstered chair; caned seat arm chair; bamboo shelf; maple coffee table; home entertainment cabinet; chests; wicker chair and more…

Unusuals: 26" lighted display case; 30in Mary/Madonna garden statue; Wavecrest ?biscuit jar/Van Bergh Silver cover; early chocolate pots/Nippon; handpt china; Fenten custard glass collection/14 pcs/some signed; Steiff Tiger/mohair/glass eyes/40's, Dossy, Dormy bunnies & Ringel Fuzzy red fox; knives incl: early RH73 Remington stag horn knife & Golden Rule Cutlery 1920's Risque picture pocket knife; pocket watches incl: 1885 Elgin mod 5/11jewels, 1818 Hampden/15 jewels and H M Leggs Syracuse, NY; Waltham wrist watch; approx 45 early oil lamps; Chein windup rabbit/40's; early roly poly celluloid rabbit/Viscoloid Co. ?; Badger cutout Hoppy the Pup-pet bunny; cracker jack collectibles; pottery incl: Campbell; Gerold Porzellan Bavaria Boy & Bunnys; early Beswick Beatrix Potter's Flopsy, Mopsy and Cottontail figurine; Hummel "Playmates"/stylized bee; Knickerbocker Mother Bunny/c1950; Precious Moments "The Day I made Presidents' Club" Avon; paper weight collection/Kerry Glass/Dynasty Gallery/signed/polished & pontil; lg rabbit collection/lead glass/paper mache/Lefton/lead glass/brass/early mold /Webkinz/Ty/bobble heads and more…cottage cream & sugar/Staffordshire; Johnson Bros mugs/Icehouse/Covered Bridge; JW Dundee's neon; occupied Japan figurines; candy containers; mini Tobys; blown glass Easter eggs; carnival; Victorian napkin ring; early wood wagon/wood wheels; primitive grain thrasher; Wade animals; Caprice bowl/blue; Rinky Dink Surfboard/60's skatebd; early clarinet; large collection cobalt/bottles/vases/jars/candle holders/canister set; Cobalt Cascade Bottling Works seltzer bottle; T.H. Stough Co. candy container; Bakelite napkin ring; child's wicker rocker; 40''s newsletters/The Mohawk Rhoadsman/Utica NY; early books; lg selection of framed prints/watercolors; Dutch clogs made in Holland; glassware; Carnegie Collection Safari Ltd dinosaurs; FP farm/fire engine; models; White Rotary sewing machine/wood case; wood floorlamp; bristle animals; early salesman kit/manuals and more…..Sportscards: 1000's sports card (collections & groupings) incl: 50's –90's football, baseball, basketball & hockey (Call to Preview) Miscellaneous: tools incl: Starett # 196A Dial test Indicator; Craftsman & Weedeater gas trimmers; Sears hedge trimmer; Weedeater blower vac; routers; booster cables; 2 wheel carts; Craftsman ½ hp scroll saw; BernzOmatic torch kit; power drills; screw & hyd jacks; Craftsman bench top table saw; hand tools; Sony Mavica MVC FD 91 digital/video camera; sm appliances; electronics; TVs; computer; typewriter; books; VHS tapes; 33's; stuffed animals; household and more…
Terms: Cash or check w/ID 10% BP (no BP on coins) MC?VISA