Building Supply Store Liquidation
SALE & AUCTION
(Former Frost Bldg & Hardware Supply)
25% - 75% Off Everything
6801 Depot St., Cherry Creek, NY
Sale: Thursday April 17 – Friday April 25, 9 AM to 6 PM
Auction: Sat April 26, 9:37 AM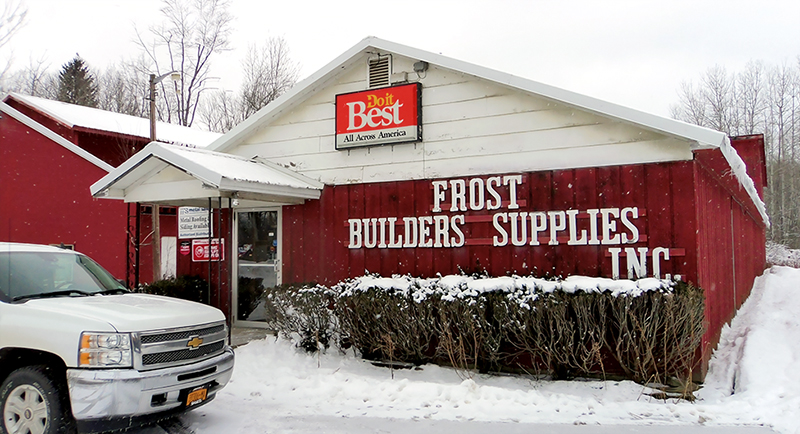 Liquidating to the bare walls a huge inventory of bldg supplies, hardware & fixtures including:
Wood & pellet stoves, wood furnace, lumber, hand & power tools, hardware, plumbing, heating, electrical supplies, doors & windows, roofing & siding materials, bath & kitchen fixtures, paint & stain, lawn & garden, display fixtures & much more.
Vehicle Additions: 1996 Ford F-250 pickup w/cap, 2 wheel drive, auto,150K; 1973 Ford 600 dump truck w/steel dump box, pintle hitch, single axle, standard; Harley Davidson/AMF 3 wheel golf cart
A great opportunity to buy building & hardware supplies at rock bottom.
Be sure to mark your calendars !

Terms of Auction: Cash or Check w/ID 10% Buyers Premium MC/VISA
Auctioneer:
Ludwig Auction & Realty Co
P.O. Box 69, Falconer, NY 14733
(716) 640-1307 (716) 664-1020