Estates Plus Auction

Sunday, November 20, 11:37 am

Ludwig Auction Center 19 Cross St., Falconer, NY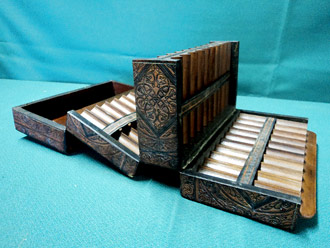 *** Click here ***
to view images of Unusuals & Furniture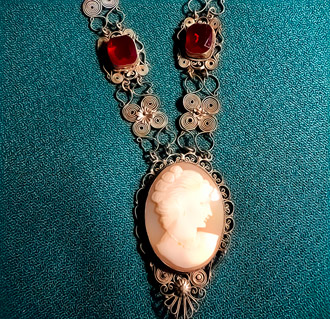 *** Click here ***
to view images of Guns, Coins & Jewlery

Contact Chuck Ludwig
Cell # (716) 664-1020; Fax # (716) 665-6617
Ludwig Auction & Realty
(716) 665-6614
Email: chuck@ludwigauction.com .

Liquidating the contents of several local estates. Note: The auction will be preceded by a two day estate tag sale in our auction center (Thur & Fri Nov 17 & 18) (See listing at bottom)
AUCTION
Coins, guns and jewelry will be sold at 11:37 AM.
Guns: Winchester mod 53 .25-20 cal rifle/22" barrel/lever action; Winchester mod 62A .22 cal rifle/23" barrel/exposed hammer; Ithaca mod 37 Featherlight 20 ga./26" barrel/modified polly choke/5 shot; American Browning 12 ga. semi-auto 5 shotgun; Victor Crescent Fire Arms Co. 12ga. Single barrel shotgun/exposed hammer; Crosman .22cal mod 101 air rifle/peep sight; Daisy mod 25 air rifle; several boxes of early shotgun shells;
Fishing: 5 vintage Shakespeare & Montaque bamboo fly rods; Meisselbach Automatic reel/c 1928/IB; Bronson Viking 250/bronze spool; Penn Super Mariner # 49 reel; South Bend Lucky Lion reel; assort rods, reels, lures
Coins: 1882/83/84 Uncirculated Carson City silver dollars/in black box; Morgan silver dollars/nice; 1891 seated Liberty dimes; silver/dimes/quarters/halves(74); Indian Head cents; 1909 VDB penny; bag of wheat pennies; sheets of early Canadian cents; '64 uncirculated Kennedy paperweight; Lincoln Memorial penny display framed and more…
Jewelry: 10K gold Elgin ladies watch on chain with Cameo pendant; South Bend & Hampden pocket watches; cameo on filigree chain with red stones; pearls 14K clasp; seed pearl necklace/bracelet; vintage pins/scarab; locket; 1977 Givenchy necklace; sterling incl: US Army ring and more..
Unusuals: Lionel trains incl: Texas Special # 2245/2245C, locomotive/tender #2046W, search light #3620, steam engine #2065, gondola #6462, caboose #6517, work caboose #6419, gang car #50, Chesapeake Ohio #230, transformers #1033, #1066 and track; outstanding leather tooled cigar case; toys incl: selection of lead Calvary/cowboys/Indian/horses; Benjamin Franklin Thrift Bank; Bunny the Happy Drummer/Alps windup IB; Mattel clown jack in the box; Fisher Price musical sweeper; Wonder spring horse; Gilbert Erector Steam Engine #10062; Skil Craft microscope & chemistry labs; Remco Vanguard Satellite Launcher; Marx tin litho Cape Canaveral play set; Cub Print Shop/c1955; assort dolls incl: Grace S. Putnam porcelain, 4" black jointed porcelain, Paper dolls/Mouseketeer/Natalie Wood/Roy Rogers & Dale Evans; metal doll house; vintage Halloween costumes; 45's/Beatles/Tollie, Swan. VJ labels; Sonja Henie skates/IB; vintage JHS cheerleaders megaphone; Art Deco GE clock/the Alencon mod 6H02; early books incl: Hardy Boys set, Girl Scout book; early radios incl Arvin mod 264T; outstanding leather tooled cigar case; 1892 Titusville Flood and Fire book/pics; lg selection glassware and hand painted china; collection of pink depression glass incl American Fostoria cake plate; cobalt stemware; Pearl 22kt gold teapot/c/s; lg selection framed prints/great watercolors; folding silk screen; primitives/ crocks/grain flail; mirrors; 6' home made sled and more…
Furniture: marble top wash stand/pin & cove dovetail/backsplash; Eastlake marble top 3 drawer dresser; early 3 drawer cherry chest/backsplash/Judge Peacock's; Vict organ bench; black lacquer lighted china & desk/library table; solid hardwood glass door hutch; early 5 drawer hand painted chest; outstanding Henredon sleeper sofa; 42" kitchen cabinet/server/wheels; marble top Vict table; black & natural dresser w/mirror/bedside table; decorated coffee/storage table; newly upholstered chair; floral sofa; assort upholstered chairs; 5' washed oak sofa table; outstanding 40" wardrobe/cabinet; 42" square glass/wrought iron coffee table; hand painted occasional tables, bedroom set, washstand/pin & cove dovetail; pineapple floor lamp; bar stools incl one swivel upholstered; hand painted ogee mirror; wrought iron ice cream set; Norquist round table/leaf/4 chairs; 65" upholstered bench; 46" early wood box; log bed; tea cart; early youth bed; early cane & woven seat chairs; rockers/Nichols & Stone/early bent wood/spindle back/plank bottom; early rope bed; 5' fireplace mantel; outstanding lamps; Martha Washington style sewing cabinet and more….
Terms of Auction: Cash or check w/ID 10% BP MC/VISA
Note: Football game will be on all TV's !
---
Estates Tag Sale: Thur & Fri Nov 17 & 18 10 AM – 6 PM
Sale includes: Gibson freezer; 23" refrig; Roadmaster 12 sp Mt Fury bike; small appliances; air conditioners; electronics incl: 10 TV's, stereos, VCR's, DVD's, RCA video camera, printers, CB's, fax machine, phones and more..new merchandise/As Seen On TV; assort dressers; porcelain top table; dbl bed; foot locker; file cabinets; executive chair; shelves; TV stands; Sears Cargo Carrier; typewriters; 8 tracs; collection of VHS tapes; DVD's; inflatable Ski Tech tube & Hydro Sport American Camper; life jackets; water & snow skis; Boyd Bear, frog, lighthouse collections; lg selection of household; dinnerware; linens; throws; stemware; cookware; records; snowman lawn blowup; decorative bird houses/cages; lg selection tools; boxes of sport cards; books; magazines and more…you may also preview Nov 20 Auction.
Terms of Tag Sale: Cash or check w/ID MC/VISA
No Buyers Premium
Call 716 640-1307 for more info