Estate of Juliette Espersen Auction
28 Acres • 5 Parcels • House and Contents

Saturday, August 31, 10:07 AM

2843 Rt. 394 Ashville, New York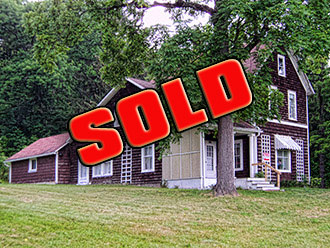 *** Click here ***
to view Real Estate
and auction items images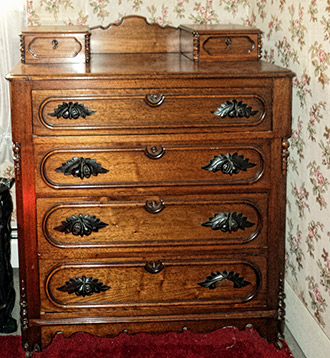 Contact Chuck Ludwig
Cell # (716) 664-1020
Ludwig Auction & Realty
(716) 665-6614
Email: chuck@ludwigauction.com
Liquidating the real estate of Juliette Espersen including real estate, car and all personal property.

Real Estate at 10:07 AM: ( 28 Acres in 5 Parcels)
Parcel #1: 2 Acres with house on Rt. 394 w/250' Rd front.
House: Two (2) story frame house w/4 bed, 1 bath, full basement, detached 1 car garage, private sewer & water with lake view.

Parcel #2: 1.5 Acre lot on Rt 394 w/125' Rd front

Parcel #3: 14.5 Acres w/bldg lot off Rt 394, 175' Rd front

Parcel #4: 1.8 Acre bldg lot

Parcel #5: 5 Acre bldg lot on Bly Hill Rd w/257' Rd front

Parcel #6: 2 Acre irreg lot off Bly Hill Rd. w/20' access.

Terms of Real Estate
: $ 2K to $ 5K down payment per parcel in cash or check. Properties sold "As-Is" w/ no liens or conditions and subject to owner confirmation.
Car & Personal Property 11:07 AM:
Car: 1988 Olds Cutlass Sierra, 38 K original miles, one owner
Furniture: vintage s curve roll top desk/excellent condition; early painted wainscot cupboard 31" x 7'; beautiful depression era bedroom set/inlay/curved front/dbl bed/dressing table w/mirror w/needlepoint stool/5 drawer chest/2 drawer night stand/good condition; depression era mahogany bedroom set/dbl bed/8 drawer chest w/glove boxes/dressing table w/mirror; wonderful walnut chest w/carved pulls/glove boxes/backsplash; mahogany depression era dining room set/4' 10"sideboard/table/4 chairs; early Jamestown Royal mohair sofa, matching chair and barrel chair w/tufted back; Danish modern style dining room set/47" round table w/leaf/4 chairs/glass door china and sideboard; oak drop-leaf breakfast table/20's-30's; needlepoint rocker; feudal oak side chair; drop-leaf coffee table; assort 40's-60's occasional tables; antiqued dressing table w/mirror and nightstand; 29" rd glass top metal table w/2 metal chairs; hall tree; recliner; matching upholstered swivel chairs; double pedestal office desk and chair….
Unusuals: 1930's Ohio Art Mickey Mouse tin drum/like new; blue Fire King cream/sugar; vintage gilt mirror 9" w X 37" high w/pic on top; sterling teaspoons & rosary; cut glass sugar shaker w/sterling top; Universal 014 coffee mill; early cast iron floor lamp w/paper shade; Daisy & button amber shoe; Hummel/Sensitive Hunter; M. Caroselli print; opalescent hobnail fan basket & cornucopia; ruby glass bride basket; cane w/sterling trim; early 45's incl; Walt Disney Lady & the Tramp/Peggy Lee; crocks incl; 12 gal w/handles; Seiberg's, Lilja, City View cream bottles; early leather steamer trunks; milk can w/top; wood step stool; reamer; hammered aluminum; stemware; paperweights; lg assortment of braided throw rugs; early carving set; sm Hummel wall clock; 35 & 8 Day wall clocks/battery; hd pt blue and white glass globe lamps; vintage table lamps; books incl: 1970 Town of North Harmony Plan; 1904 Catholic Truth, 1911 Encyclopedia Britannica, 1945-48 Fredonia State yearbooks; 50's mirrored shadow box; doll sleigh; Bimini style glass animals; Thoren Swiss music box; blue & white planter; some jewelry; Milady Décolleté Gillette razor; Dynasty collectible doll; early sewing baskets; postcards; sad iron; medicine cabinet/painted/beveled mirror; glassware and more…
Photography: Nikon F; Nikkor-Q lens; Minolta SR-1; Gossen Luna-Pro light meter; photography books incl: Encyclopedia of Photography; Vivitar tripod mod 1100; Argus 693 elecromatic viewer; Pana Vue viewers; ITT Magicflash telephoto camera; many slide carousels filled with slides all over the world; Harwood Electra projector table
Appliances & Electronics: Whirlpool refrig/top freezer/like new; Frigidaire Gallery flat cooktop/like new; GE Microwave Browner/like new; Hamilton Beach toaster oven/like new; small appliances all in good condition; Bissell Powerforce/12amps; SONY boom box; Toshiba TV; Uniden cordless phone; AMC receiver; Realistic SCT-5 tape deck; turntable; shredder; Century Mark IV radio
Miscellaneous: Sentry safe; Franciscan & Gibson dinnerware; William Rogers stainless flatware; kitchenware; foot locker; Seth Thomas travel clock; oil lamps
Terms of Personal Property: Cash or check w/ID 10 % Buyers Premium